Museum Photo Studio Seidel Invites Its Visitors
The Museum Photo Studio Seidel has been festively opened on the 5th June. In attendance were members of the Seidel family, governor of the South Bohemian Region Mr. Jan Zahradník, First Deputy to the Minister of Culture of the Czech Republic Mr. František Mikeš and other important partners of this project.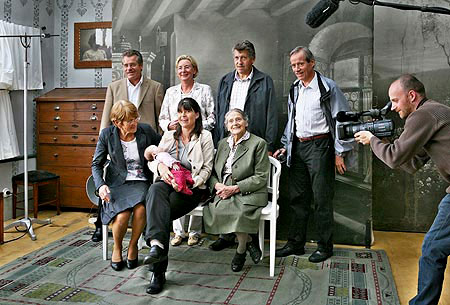 This Museum, dedicated to the famous local photographers, has been open to the public from Friday 6th June and can be visited daily between 9 am and 6 pm. Group viewings begin every hour on the hour and the last one starts at 5 pm. Entry fee is 130 Czech crowns.
The exhibition installed in the former photo studio of Josef and František Seidel will intrigue you with the well-preserved atmosphere from the 20's and 30's and a large number of unique period photos, photo postcards, glass negatives as well as original but still functioning instruments such as photo cameras, magnifiers or dark room equipment.
For detailed information on the museum, viewings and reservation, please view www.ckrumlov.cz/seidel.